About Us
Licensed & Certified

IICRC #259363 | CSLB #980583 | AHI/ESO #22532

Home Pro Mold Services provides quality mold inspections, mold testing, and mold remediation services. ​
About Us
Licensed & Certified

IICRC #259363 | CSLB #980583 | AHI/ESO #22532

Home Pro Mold Services provides quality mold inspections, mold testing, and mold remediation services. ​
Same Day Service Available!
Home Pro is a family owned and operated company. With over 40 years experience in the construction industry, Home Pro strives to be the premier choice of homeowners, property managers, and businesses. ​
Founded upon the principles of honesty, reliability, and pride in our work, we will continue to provide our services in the highest quality and professional manner possible. We want our clients to know that we will make sure everything is done right and to our high standards.
We ensure our clients that we will show up on time and will get the job done and back under control fast, efficient and clean!
The HOMEPRO Difference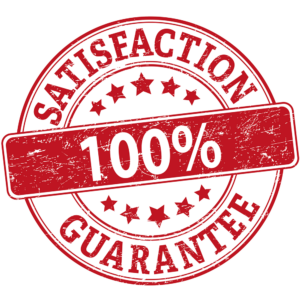 TESTIMONIALS
What Our Customers Are Saying
Matt and his team are very professional and will get things done the right way. From the testing to the remediation they were fantastic and took care of everything and sent reports and photos. Highly recommend this company for testing and cleanup if you have a water leak.
After detecting a strange smell coming from the bathroom/tub area, I hired Home Pro to inspect and test. Got great service and a comprehensive report from them within 24 hr period.
Great customer service, quick service, awesome value.
Home Pro removed the mold and damaged wall & floor and worked hard to match the wood in the trim in our older home! They were very professional, timely, and helpful!
Home Pro Environmental was very professional from the first moment we contacted him to the point where we finally closed the bill. Matthew was very patient as we shopped around, but we realized Matthew and Home Pro Environmental was above the others. We also required a contractor; along with the mold removal, we wanted a company to repair what was worked on. Please note that some companies will just remove the mold and not repair the work done, fixing one to find a contractor. He and his team were very clear about the job they were to do, informing us step by step what would be covered and done, and even told us that if they find something else, they will inform us before getting the work done. In this time of the pandemic, they were very considerate and professional. They showed up on time, even confirming the day before of the appointment for the next day. We have nothing but good things to say about Matthew and Home Pro Environmental. Definitely consider them if you have mold removal. Thank you.
ILL BE AS CLEAR AS I CAN: I cannot imagine a better home renovation experience then working with Larry and his team. Gracious, timely, knowledgeable. I wish there were 6 stars on yelp. 1) was about to leave on vacation. 2) noticed ceiling dripping 3) larry came in told me the whole wall and floor was wrecked and would require replacement 4) moved out of my place for a month to an airbnb 5) Larry and his GREAT TEAM came in replaced everything with an upgrade HOME PROS = A+ TRAVELERS INSURANCE = C+ ALLSTATE = D - Long Beach Westin = B+/A- for leaving the jacuzzi open
Great communication and extremely reliable. Would use them in the future.